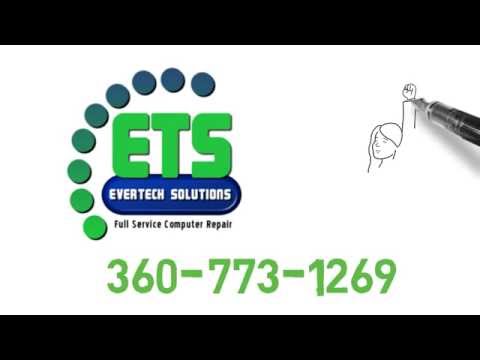 In the Portland Oregon Metro Area, there are a lot of computer service options. In the past many years there are many franchise-type on-site computer service companies, (most with the word geek in their name) have come into the area. They have tried to capitalize on the public's general frustration with outsourced technology support that most of the computer manufacturers use to service their customers.

The "OnSite Geeks" business model is kind of clever, but now seems overused and demands high volume to succeed. Hardly any of them have shops to fall back on when a computer needs more involved attention, and being restricted to a menu of services and policies does not allow for the need to use effective tactics and tricks used to overcome some of the countless service and support scenarios that may be encountered.

We go the extra mile to offer really great service (same day or next day response, returning voicemail within 15 minutes, offering thoughtful advice over the phone, and offering pickup and delivery for close-in neighborhoods and downtown Portland. We're neither PC nor Mac zealots, just guys with an equal passion for technology and working with people and businesses to keep things running well. We appreciate the strengths of both Windows PCs and Apple Macintoshes, and also have a keen understanding of the occasional frustrations of both. We can help with Windows 2000 Server, Windows 2010 Server, Microsoft Exchange, Apple OS X Server, Windows XP, Windows 7, Windows 8.1 including the new Windows 10 operating system.
Thanks to our experience gained through the years, we have performed many new Microsoft Windows 10 computer setups. We can consult on upgrading to Windows 10, and help with moving data properly from your old computer to the new computer running Windows 10.

We can help with any problem with older Macs running any version of Apple's operating system,

Contact Chad Boston(Owner) at 503-960-6627 for any Portland Oregon/Vancouver Washington Metro area computer service and network consulting.

Call us today for your personalized pricing structure!